My name is Edmark Gruezo, and I offer services in web design that drive results for my clients' businesses. When you work with me, you can count on a consistently high quality of work: that's my guarantee. Over the last two years, I have delivered more than forty projects, many for repeat clients. I build long-term relationships, putting communication at the center of my business, because I am committed to seeing my clients, whom I think of as partners, find long-term success.
I got into web design because of my passion for building things. To me, there is nothing more fulfilling than taking a concept and then moving it through the various stages of development to completion. I enjoy what I do, and getting to see my clients' businesses grow and flourish is a bonus for me. Traffic, conversion rates, aesthetics: these are the ways by which I measure my success, but the whole process is fun for me. I stay positive at all times.
I put together websites that look great and get the job done. Working to understand your vertical, I come to a firm grasp of how you can most effectively compete in the marketplace.
Prior to going into business for myself, I worked as an IT specialist with a large corporation. In the two years that I have been on my own, the rewards have been large and numerous, including better pay and greater flexibility.
When I am not hard at work for my clients, I enjoy exercising. I do boxing workouts for 2-3 hours 5-6 days each week. Some of my other pastimes include hanging out with friends, watching movies, and playing games.
Here, you can get a glimpse into the work that I have done to date. While every project that I undertake is unique, this work ought to give you an idea of the high quality to which I hold myself. I pour my heart and soul into every single project, knowing that the work I do is going to make a major impact on your business.
[et_pb_slick_loop_archive _builder_version="3.0.71″ loop_layout="241″ post_type="project" offset_number="0″ arrows="on" dots="on" center_mode="off" autoplay="on" pause_on_hover="on" adaptive_height="off" vertical="off" fade="off" border_style="solid" slides_to_show="3″ /]
In addition to doing web design work, I also try to summarize my expertise so that others can learn how to do their jobs more effectively and efficiently. My blog posts and guides are all written with readability in mind: I try to think of the simplest way to put things at all times. My goal with this content is to guide people toward web design and SEO work that is based on data. Whereas most web design and SEO today is based on no data at all, I have taken the time to study and analyze what functions best in the real world.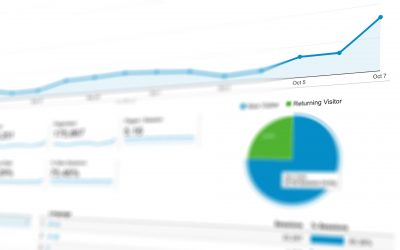 Register your website on your Google Analytics Account 1. Navigate to https://analytics.google.com/ and login (or signup if haven't yet). 2.Fill up the form with the necessary information and click on "get tracking id" button. 3. Accept Google's Terms of Service...
Feeling lost? Just want to make some improvements? Looking to overhaul your online presence? I can help you! My services have been tested and proven to work. To discuss in greater detail what value I can offer to your business, contact me today using this form.
I look forward to speaking with you.