How to recover a lost password in WordPress
Method 1: Use the forget password WordPress functionality
The easiest way to recover your password is using this WordPress functionality. This provides you a way to recover your access in the website using the email address that you used when you registered on the website. This should also be the first thing that you need to do before trying any other method.
1. Navigate to the login page and click on the "Lost yourpassword?" link.
If you're using a default WordPress configuration, the login page is usually, located at"/wp-login.php". In this example my domain is https://devgruezo.com so the login link would be https://devgruezo.com/wp-login.php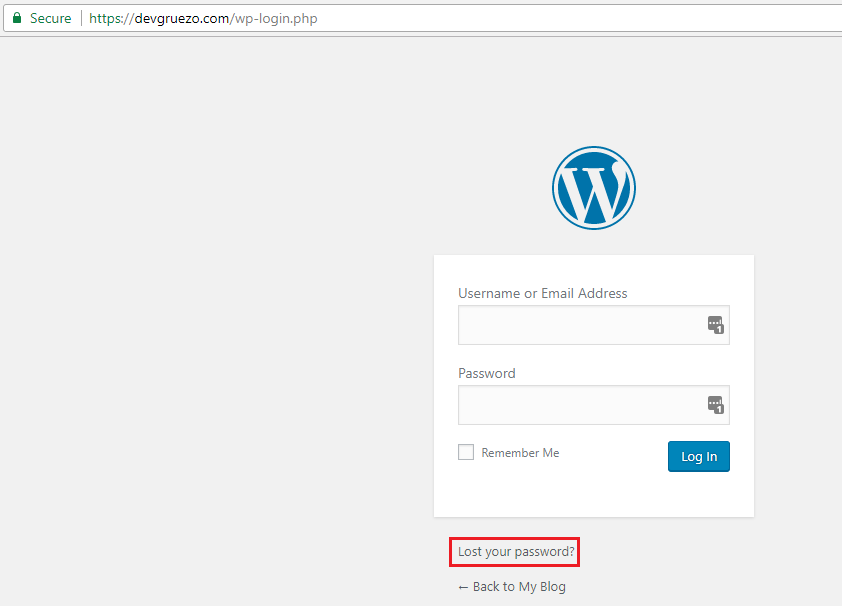 2. Fillup the form with your username or email address and click "Get New Password" button.
On my experience, it is better to enter the email address because you are sure that the password recovery email will be sent to it. (sometimes, usernames will have a different email)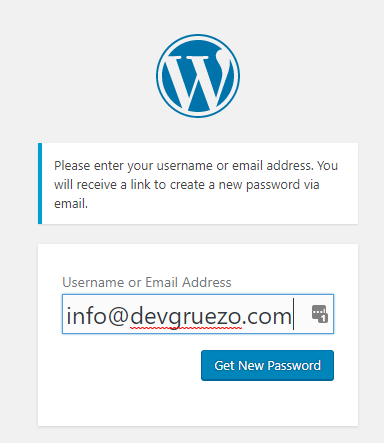 3. Login to your email and wait for the account recovery email to be sent.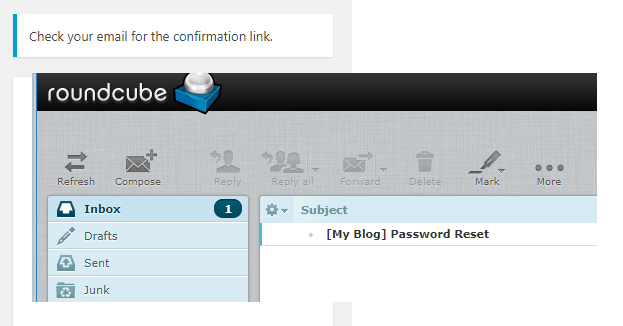 4. Click the url on the recovery email and enter a new password for your account.
Method 2: Recover your account in cPanel and phpMyAdmin
This method is recommended if you don't have any idea on the details of your WordPress account or you no longer have access to the email that you used.
1. On the cPANEL, navigate to Databases and click on phpMyAdmin.
2. Find the database associated to your WordPress website.
If your server is new and only has one websites installed on it then you can skip this step and proceed to step 4 but if you're like me who has mutliple WordPress installation on one server then you need to make sure that you update the correct database. To do that, expand each database and find the options table.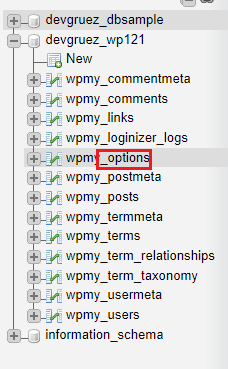 Note: Each WordPress configuration will have a different "prepended" value on the tables. In this example, the WP table is prepended with wpmy_ followed by the tables. (wp_ is the default prepend value )
3. On the options table, find the siturl option name and take note of the option_value.
If it contains the url of the website that you're trying to recover then you're on the correct database.

4. Go to Users table and edit the user/account that you want to recover .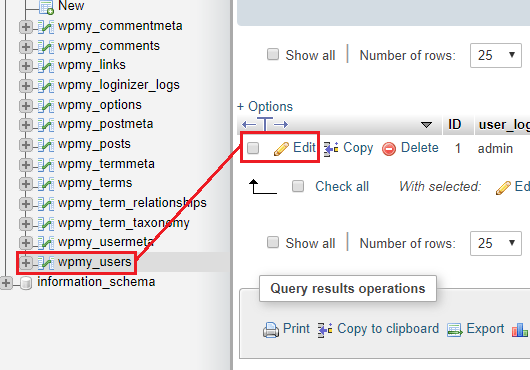 4.  On edit row of the users table, update the user_pass field with the new password.
Select MD5 on dropdown of the function and input the new password on the value then click on Go button to commit/apply the changes on the database.

5.  Login to your WordPress website using the new password.
This method will work as long as your hosting supports Cpanel and phpMyAdmin. If you don't know the access to your cPanel, then you can simply contact your hosting provider and they should be able to help as long as you can prove that you are the owner of the account.